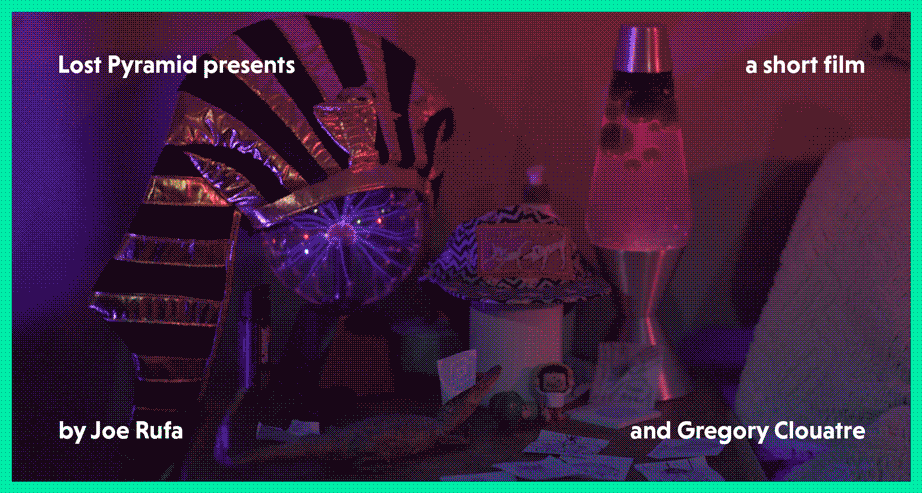 Check out the trailer below as well as the loads of design and pre-production work I did for the film.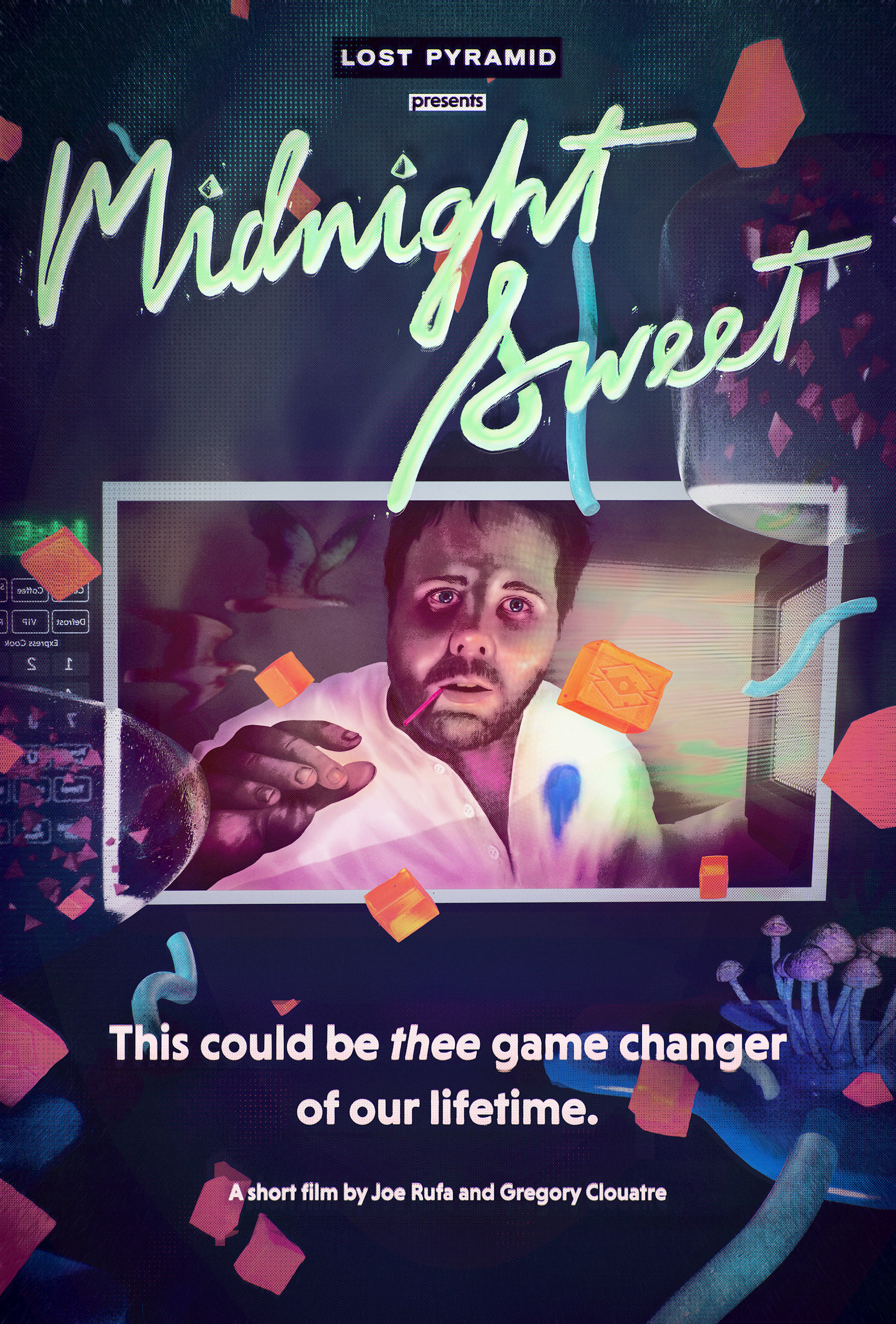 The illustration process in Photoshop and Cinema4D.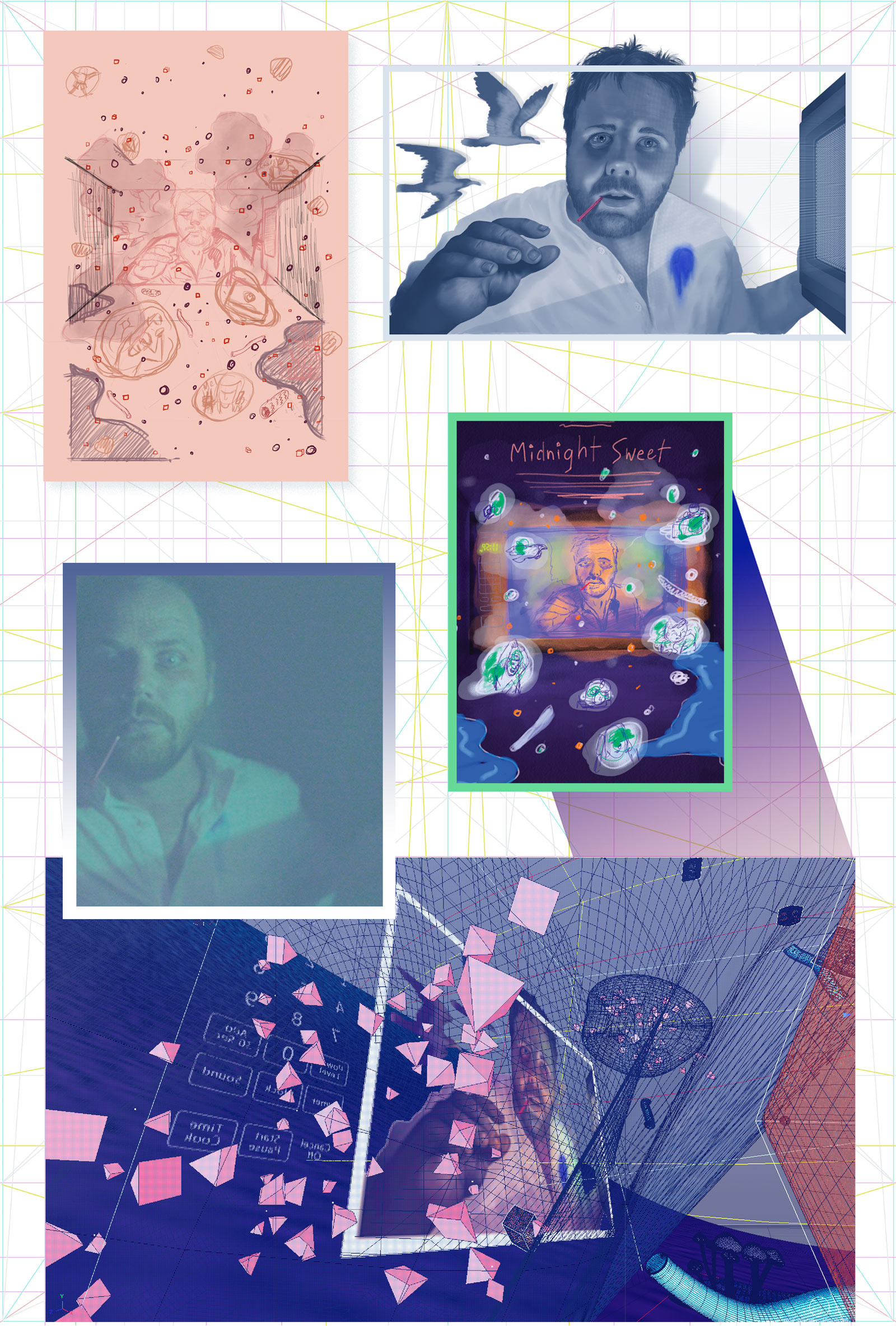 <<< SCREENPLAY & STORYBOARDS >>>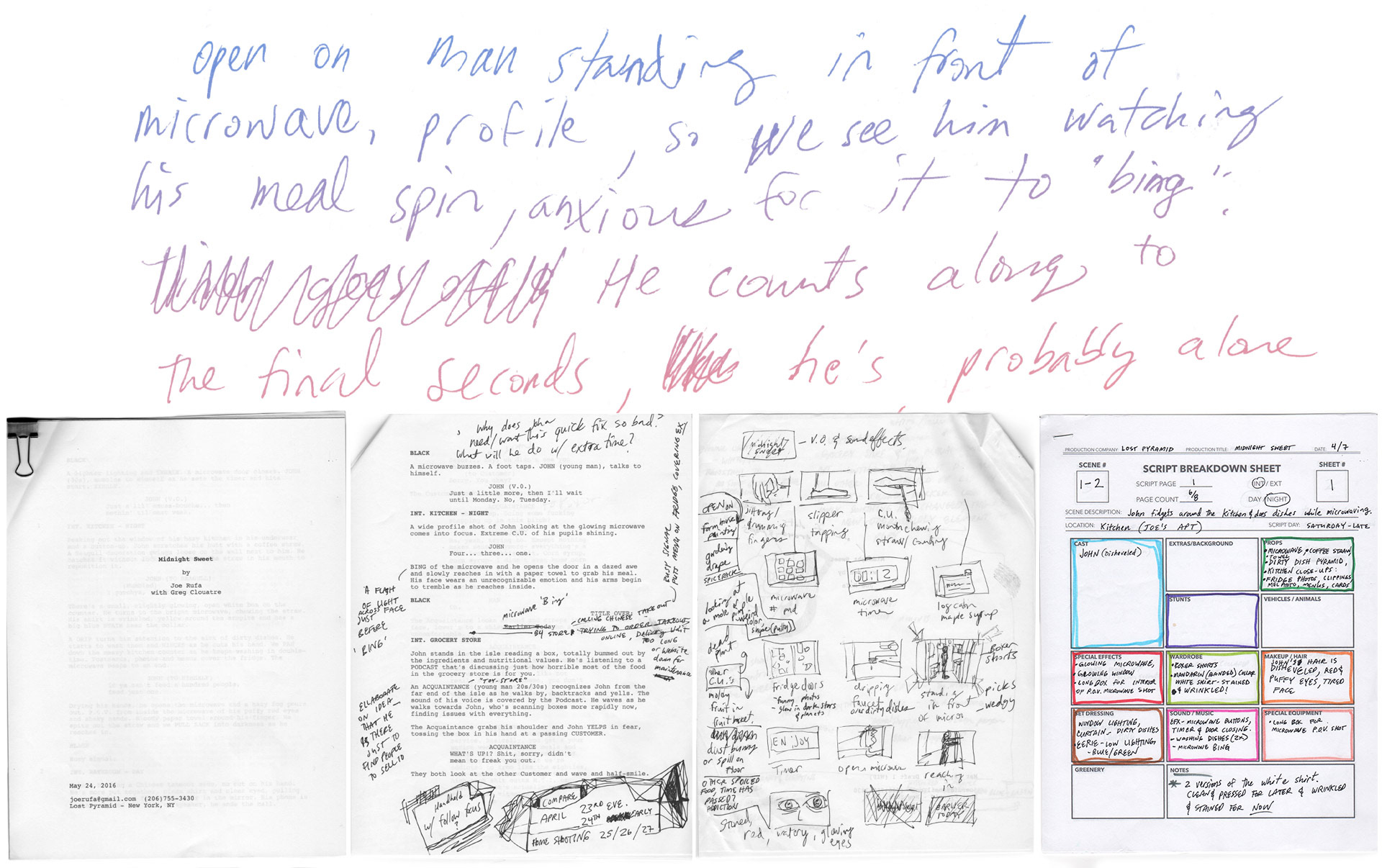 I storyboarded the hell out of the opening scenes. From setting the mood of the kitchen with set design and lighting, to blocking and planning the choreography of the supermarket shoot. Here are a few examples alongside stills from the film.






<<< PRODUCTION DESIGN >>>
I created a handful of fictional products to bring the world of Midnight Sweet to life. 
Sea Berries
is candy disguised as breakfast cereal, while
Sweetie Boys
are individually wrapped globs of corn syrup shoved into '
cosmic'
boxes... both are irresistible to kids and grown men alike and feel right at home in the Supermarket.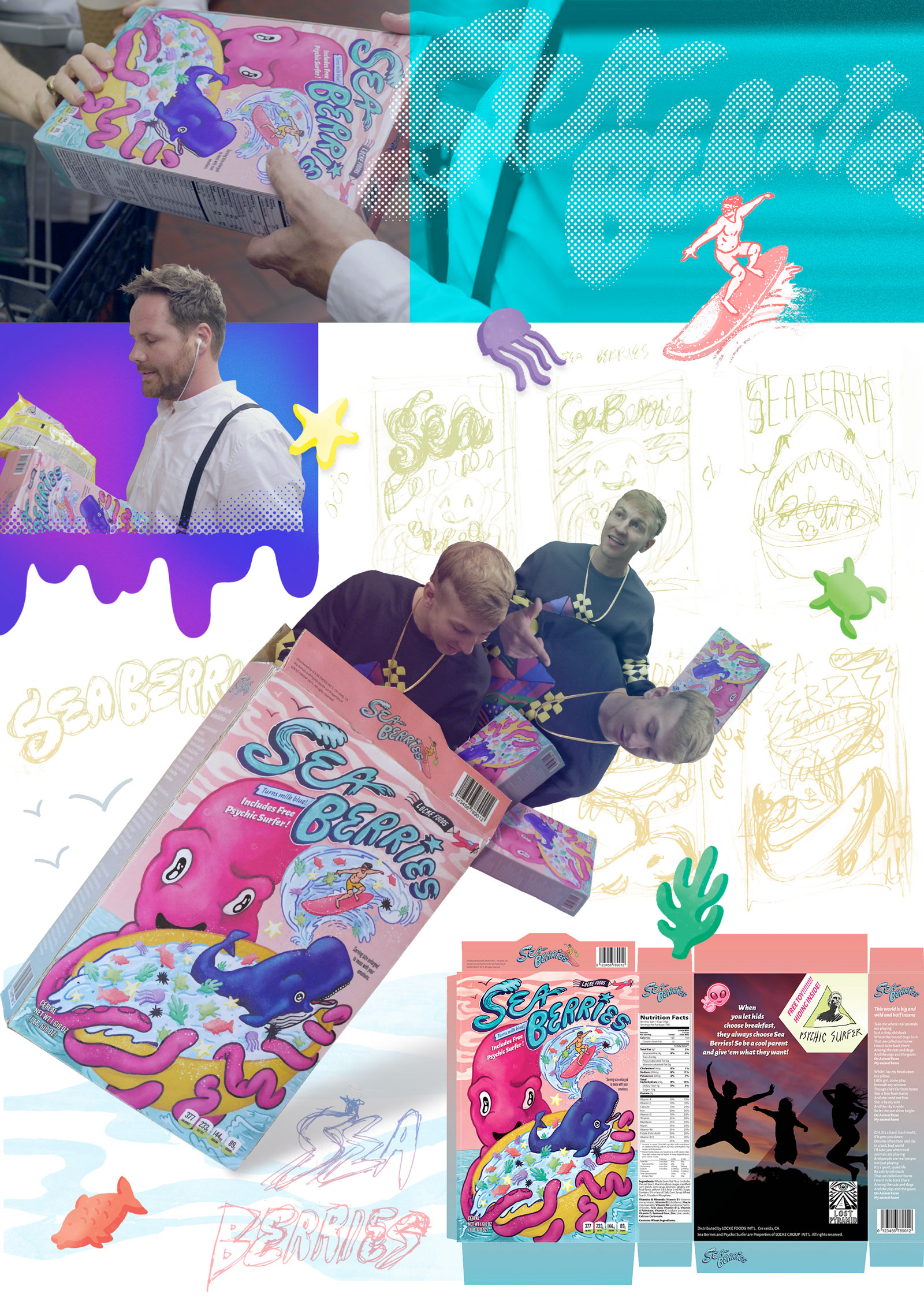 MONOLIFE
is a revolutionary line of supplements sold by John's old pal, TOY-STORE, played by
Trevor Simpkin
in his debut performance. Monolife offers a variety of  products at different price points to fit a modern lifestyle, each with their own health benefits. Contact a representative today, and act quick, memberships for the beta program are limited. Freedom from Food, bro.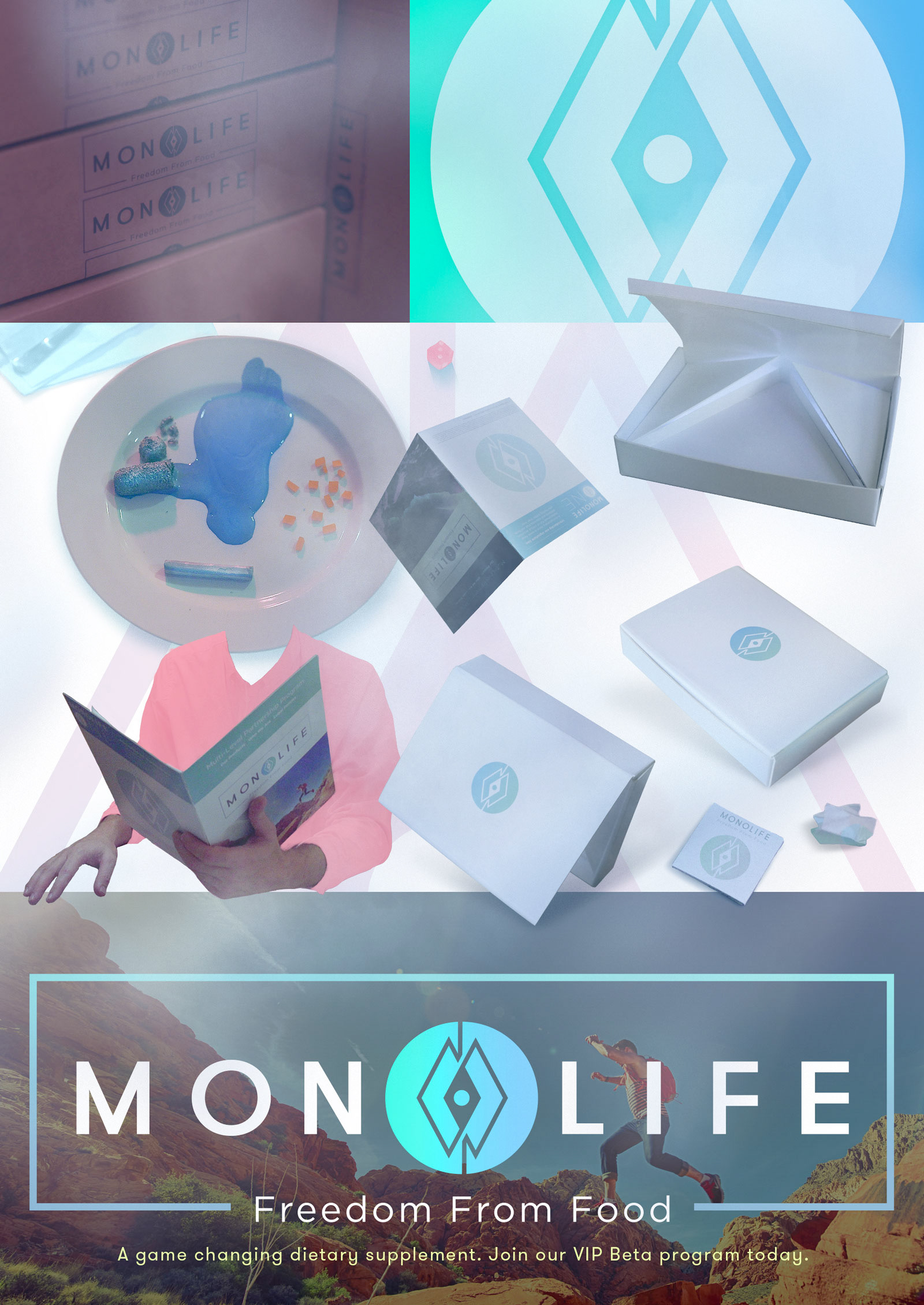 On the day of the supermarket shoot I created a trashy gossip magazine, called
None-Ya
, to replace what was intended to be a boring weekly circular.