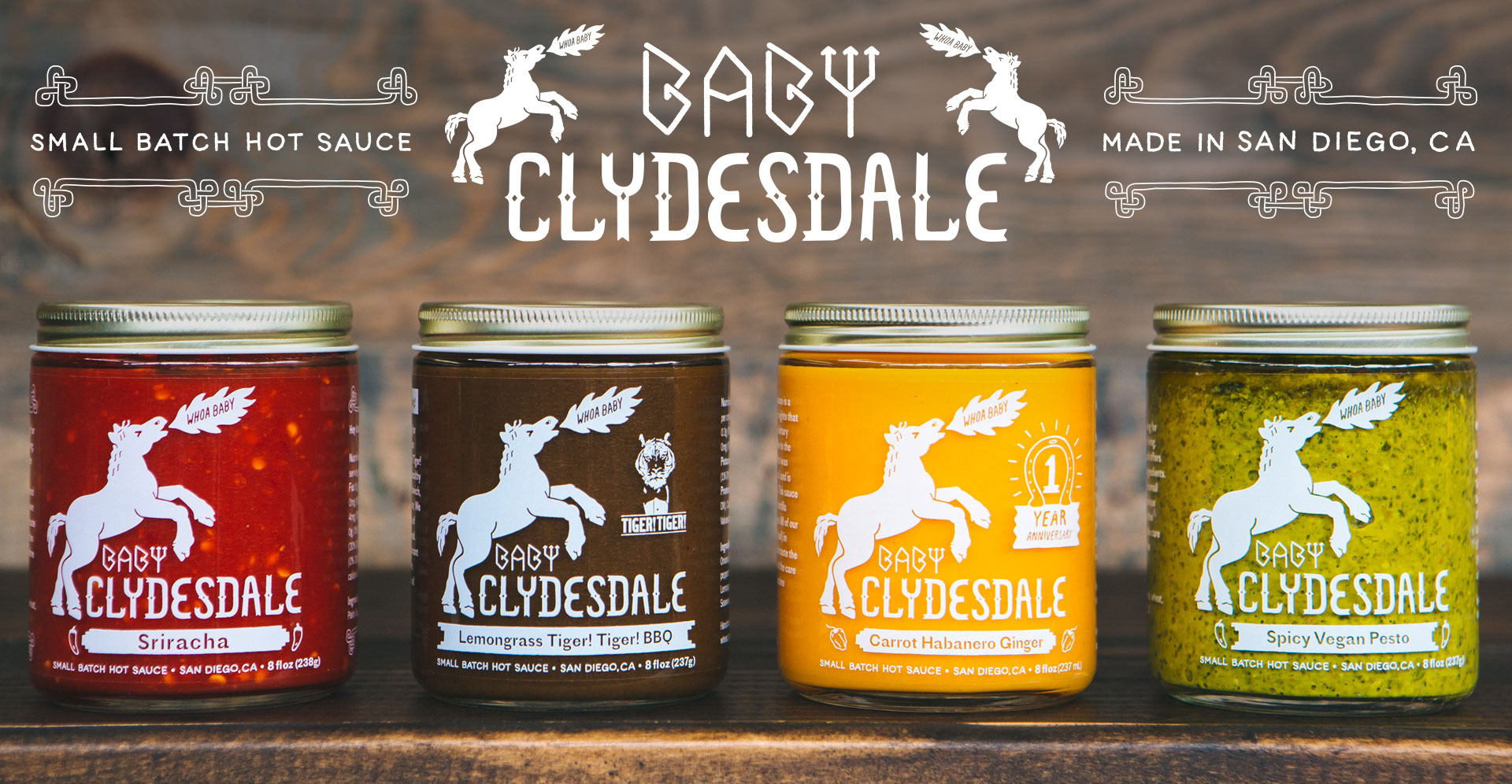 Dave and Justine came to me last year on a mission to take their hot sauce passion project "legit". As a fellow spice addict (not a Dune reference) I was excited to collaborate and help them make their vision a reality. On a small business budget we designed a new logo, packaging, print materials and a basic Shopify website. A year after launching with their all-natural Sriracha they have released three more sauces and are killing it in the Southern California Farmer's Market scene, being sold in 14 retail locations and getting the attention of their local press.
#whoababy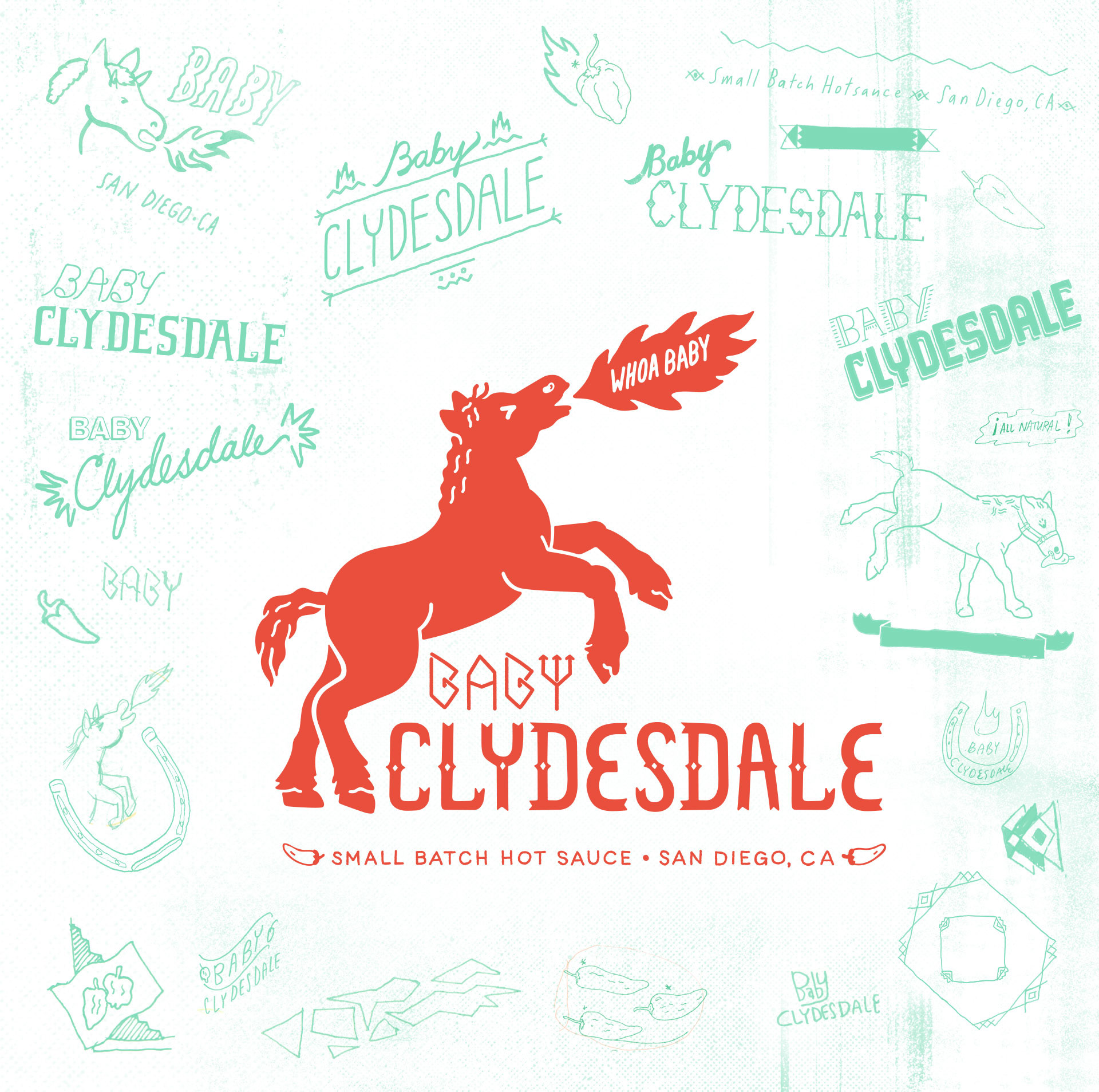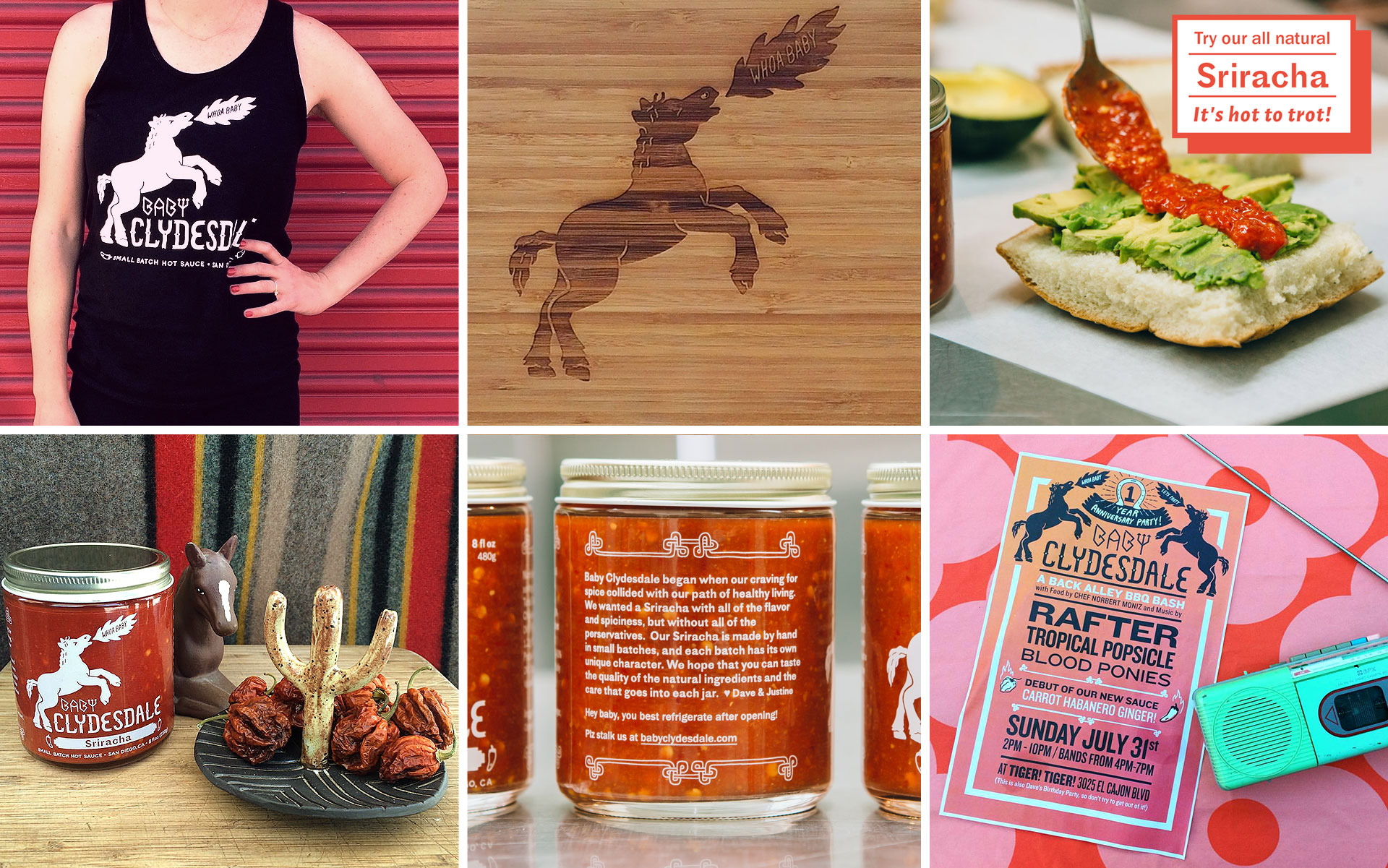 Check out the
BABY CLYDESDALE online shop
to purchase their amazing sauces and follow them on social media to see where their hot sauce journey takes them.
"You're the greatest genius of our time."
-Message from David Mead, Main Dude at Baby Clydesdale